I had the privilege of performing a wedding ceremony this past weekend in Indiana. As we were driving back to Pennsylvania I was trying to stay alert (and entertained) by seeking through radio-stations somewhere in mid-Ohio and stopped on a track I'd never heard before.
These lyrics caused me to pause on one particular track:
I'm so sick of that same old love . . .
my body's had enough
I'm so sick of that same old love . . .
feels like I've blown apart
I'm so sick of that same old love . . .
the kind that breaks your heart . .
I liked the track – it's quite catchy – FAIR WARNING THOUGH: the non radio-edit version of the song isn't completely family-friendly (and neither is the album artwork!)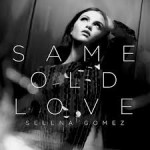 Turns out the track is sung by Selena Gomez, the (currently) 23-year old pop-star who came to fame thanks in part to her acting on a popular Disney Channel television show.
Today I took time to listen and read through the lyrics of this track I only partially heard on the radio. And I find myself connecting the dots of this song with some of what I said as a part of the wedding ceremony just days ago.
As I stood before the couple on Saturday evening and delivered my short wedding homily before they repeated their vows and said, "I do.", I read to them from God's Holy Word –
1 Corinthians 13:4-7 – 
"Love is patient and kind, love is not jealous or boastful; it is not arrogant or rude. Love does not insist on its own way; it is not irritable or resentful; it does not rejoice at wrong, but rejoices in the right. Love bears all things, believes all things, hopes all things, endures all things. Love never ends.
As I acknowledged God's definition of love, I admitted that unfortunately a false-love exists in our world – due to our sinful nature. And as we compared and contrasted these two loves, I encouraged this bride and groom to steer-clear of this broken, selfish, impatient, jealous kind of love and to instead run head-first towards God's perfect love.
I found it comical that hours after presenting this truth to a bride and groom and a room full of witnesses, I hear a song on the radio that proves its necessity. The world cries out for real love.
My prayer is that Selena Gomez, the song's writers (according to Wikipedia: Tor Hermansen, Mikkel Eriksen, Benjamin Levin, Charlotte Aitchison, Ross Golan), or the millions of fan-girls (and boys!) who will no-doubt playback and repeat this anthem during some of life's crucial moments needn't look very far to find someone willing to point them in the direction of the REAL love God offers, exemplifies and challenges His children to live out everyday!
May the true followers of Jesus point to and live out His love in a way that draws others towards relationship with him!
---
Same Old Love (Radio Disney Version) – Selena Gomez
Lyrics:
Take away your things and go
You can't take back what you said, I know
I've heard it all before, at least a million times
I'm not one to forget, you know
I don't believe, I don't believe it
You left in peace, left me in pieces
Too hard to breathe, I'm on my knees
Right now, 'ow
I'm so sick of that same old love, that shit, it tears me up
I'm so sick of that same old love, my body's had enough
Oh, (that same old love)
Oh, (that same old love)
I'm so sick of that same old love, feels like I've blown apart
I'm so sick of that same old love, the kind that breaks your heart
Oh, (that same old love)
Oh, (that same old love)
I'm not spending any time, wasting tonight on you
I know, I've heard it all
So don't you try and change your mind
'Cause I won't be changing too, you know
You can't believe, still can't believe it
You left in peace, left me in pieces
Too hard to breathe, I'm on my knees
Right now, 'ow
I'm so sick of that same old love, that shit, it tears me up
I'm so sick of that same old love, my body's had enough
Oh, (that same old love)
Oh, (that same old love)
I'm so sick of that same old love, feels like I've blown apart
I'm so sick of that same old love, the kind that breaks your heart
Oh, (that same old love)
Oh, (that same old love)
I'm so sick of that, so sick of that love
I'm so sick of that, so sick of that love
I'm so sick of that, so sick of that love
I'm so sick of that, so sick of that love
I'm so sick of that same old love, that shit, it tears me up
I'm so sick of that same old love, my body's had enough
Oh, (that same old love)
Oh, (that same old love)
I'm so sick of that same old love, feels like I've blown apart
I'm so sick of that same old love, the kind that breaks your heart
Oh, (that same old love)
Oh, (that same old love)