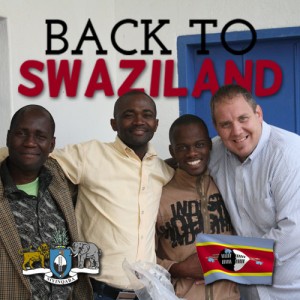 In late 2012, I had the privilege of traveling to Swaziland with a team of pastors and laity to serve on a mission team for two weeks. While we were there, our team served the Emmanuel Wesleyan Bible College with both physical labor (painting and maintenance) and by teaching local pastors at a pastor's conference.
The trip was both challenging and rewarding.
I have the opportunity to join another team this year – in October/November 2014 for a return-trip to Swaziland to serve in a similar capacity by loving and teaching local pastors to serve the Lord and His Church in the country of Swaziland.
As I prepare spiritually and mentally for this opportunity I am once again startled at the seeming 'impossibility' of raising the necessary funds to get there. I am confident, however, that the Lord will provide the necessary funds to make this trip a possibility. And this is where you might be able to play an active-role in seeing the Lord provide –
I am a full-time pastor in Shippensburg, PA, a husband, and proud daddy. I do not have the ability to "put in a few extra hours" at my job for an increase in take-home pay. What I'm hoping to find are plenty of friends and family (and even strangers!) who may be willing to help me get BACK TO SWAZILAND to serve the Lord and His Church.
I'm not able to offer much in return for your generous financial help except the few 'reward levels' outlined on the fundraising page which may help you help me reach my goal in the time I have before our trip. You may or not be aware that I have a few "freelancing abilities" that may or may not be of use to you personally – but if my skills in woodturning or graphics design would be a benefit to you in return for you supporting financing my trip, please do not hesitate to contact me to discuss something. You can contact me via this page or via email directly: stevan[at]stevansheets.com.
I am seeking to raise $3700 for this trip and here is how that breaks down:
Mission Trip Team Registration: $3000
Site fees (processing): approximately $300
Other (travel to airports, reward supplies, etc.): $400
Thank you for considering helping me get BACK TO SWAZILAND!