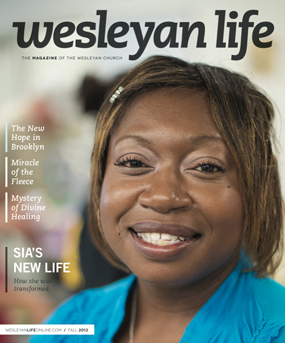 I'm very excited that the proverbial "cat" is out of the bag about the complete rebranding of the Wesleyan Church's magazine: WESLEYAN LIFE. I've been waiting a LONG time for this day to come and am SO excited to see our denomination make strides in the areas of design and identity. This new magazine is a huge step in the right direction for the Wesleyan Church. There a complete redesign of the magazine's online presence here at wesleyanlifeonline.com, too.
Our denomination's website puts it this way:
With the arrival of the fall, 2012 issue of Wesleyan Life magazine, many are commenting about the new look. One quickly notices the pages are wider, and the magazine has more heft, as eight pages have been added. But even more striking are the photographs and the overall new layout driven by creative director Kory Pence, whose fresh vision is largely responsible for the new design.
Also adding,
There is more technology included in this issue. By using QR codes, Twitter, Facebook, or visiting WesleyanLifeOnline.com, readers can download the entire issue to be read on mobile devices. This will be an interactive feature with links to further information, enrichment, and videos. The feature will represent the cutting edge of growth.
If you haven't yet held the print-version in your hands, the .pdf is available for both download and online viewing.
A couple of images of some of the newly redesigned magazine: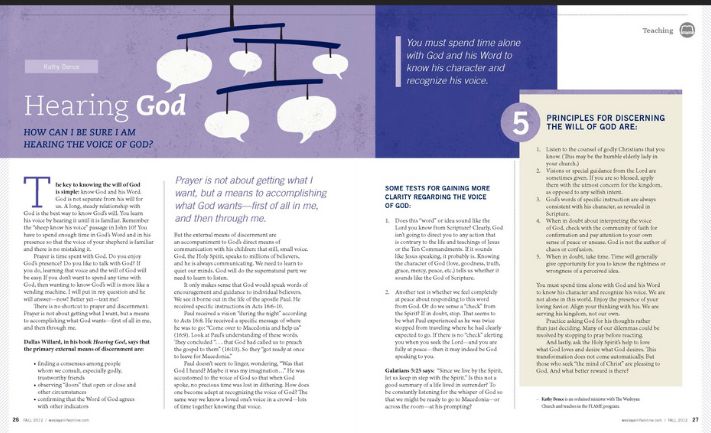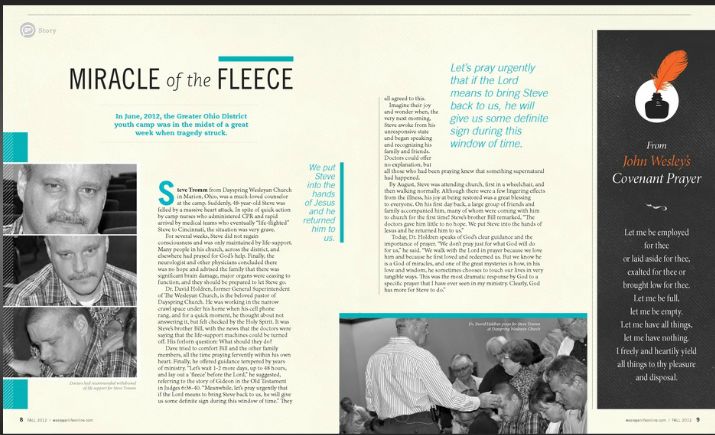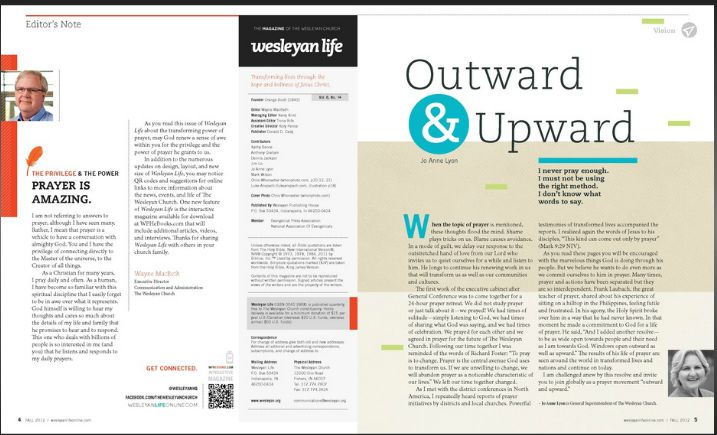 I am SO THANKFUL for the talent, vision, and patience of my friend, K Pence in helping bring new life to this publication for our denomination!