To all the people who told me, "don't blink" when Ella was born (and those who continue to repeat it at every family-milestone) –
I'm doing my best not blink (especially via my DSLR's camera-shutter) and yet it STILL blows my mind how quickly she is growing up!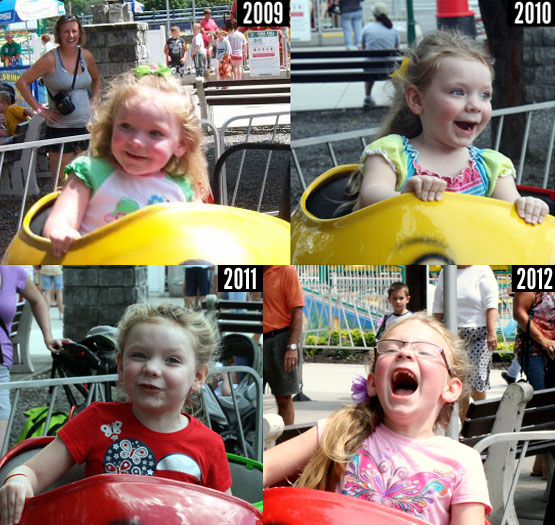 We had a wonderful day at DelGrosso's Amusement Park in Tipton, PA yesterday with our Western PA District pastors and families. On our way home we replayed the fact that Ella has now been to DelGrosso's for 4-years in a row and thanks to my proclivity of photographing such events, I was able to put the above image together quickly this morning. Thanks to my Mom who took the picture of Ella in '09 during her first visit to the park that Summer!