I'm kidding, of course you have.
Tonight's OT win against the Steelers was one of the best NFL games I've ever watched in my short 32-years.
I absolutely LOVE how Tebow continues to live out 2 Corinthians 5:20 and exemplifying the ambassadorship we all have as Christ-followers.
I stumbled upon this article this week that further confirms that MUCH is being made of Jesus Christ while Tebow is in the spotlight – and I LOVE it!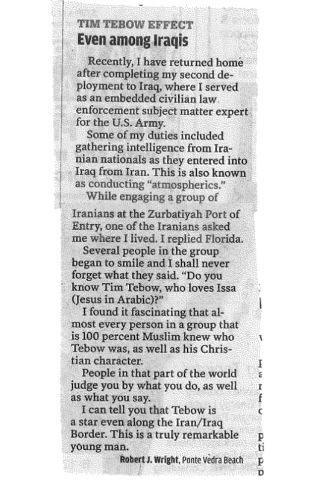 Link here.
Also, Tebow's book, "Through My Eyes" is on sale over at Amazon right now.