I wrapped up the series "REAL CHURCH" this weekend with a sermon revolving around our church's "Divine Focus" to Love God and Love People. I spent time focused on James 2:14-26 and the idea that it is NOT enough that we continue to worship the Lord inside the walls of our church, grow in faith, continue to disciple believers WITHOUT putting ACTION to our quest to LOVE PEOPLE.
I then tried to explain our version of the traditional "servant evangelism" that has continued to be a popular faith-action amongst evangelicals.
At the close of the service I passed out handfuls of "connect cards" to our families for them to have the opportunity to hand them out as they share the love of Christ in practical ways in our community. We are also working on some team-based opportunities in the near future for us to collectively LOVE PEOPLE in practical ways. I am more-than-excited about this emphasis!
Our connect cards:
FRONT: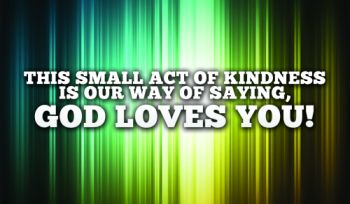 BACK: