When we called to have our Internet installed here at our new home, I asked about possible deals and we now have Internet and cable! We also were blessed with a free upgraded cable box that includes a DVR!
With our new channel line-up, I've been enjoying some new programming that I never knew existed!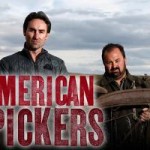 American Pickers (History)
One of my new favorite shows is called "American Pickers". It follows antique-dealers, Mike Wolfe & Frank Fritz, as they travel across the country in their cargo van looking for pieces of Americana History to add to their collection and/or sell at a profit.
The show usually includes Mike and Frank visiting a few locations that are either setup for them to "pick" or they arrive there spontaneously based solely on the 'look' of the property. For each item they buy from the property-owners they give us an idea of how much they will end up selling it for from their shop. I love it.
I found that full episodes are available on the show's website.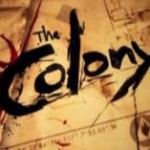 The Colony (Discovery)
I first saw previews for the current season (Season 2) of The Colony while watching something else on the Discovery channel. I Tweeted about the show and had a few people say that I would LOVE it and that Season 1 was available On Demand. Sure-enough it was and I enjoyed watching all of Season 1 in just a few evenings.
The show answers the questions, What would you do in the wake of a global catastrophe? And even if you survived it, could you survive the aftermath?
The premise of the show takes 10 people and puts them in an abandoned neighborhood in a "post-apocalyptic" situation on the Gulf coast. The contestants must create a sustainable civilization scavenging only what they can get from the local area. There are obviously some "necessities" that have been implanted into the area in the form of tools and car batteries, but it is interesting to watch the various contestants manage to build this new society with their individual skill sets.
More on the Colony from the show's website.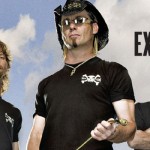 Billy the Exterminator (A&E)
A little bit "Dog, the Bounty Hunter" and a little bit "Orkin Man", Billy the Exterminator is quite entertaining. Billy definitely doesn't look like the 'typical' exterminator – and that's why he has a show, I'm sure.
It is entertaining to watch him go place-to-place ridding residences of snakes, roaches, and bees (and plenty of other things, I'm sure).
More on VexCon (Billy's extermination business) and the show here.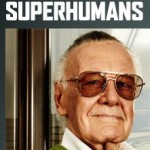 Stan Lee's Superhumans (History)
I've only seen one episode so far, but this show is definitely being recorded on our DVR all season long. Stan Lee – co-creator of numerous Comic Book heroes has created a great new series about real-life "Superhumans".
The show is hosted by the "world's most flexible man", Daniel Smith, and follows Smith around the world as he meets and tests other "Superhumans" as they display their miraculous abilities.
So far, Smith has met, interviewed, and tested a strongman, a blind man who "sees" with sonar, a man who can conduct electricity, and a human calculator. This show is truly fascinating!
Full episodes are available on the show's website.
Other shows that are grabbing my attention: Pawn Stars (History), Top Shot (History), Pitchmen (Discovery), Dual Survival (Discovery).