I'M GOING TO SWAZILAND IN OCTOBER, 2012!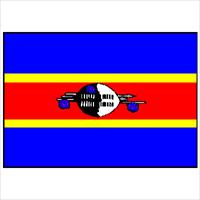 When the opportunity was first presented to me to join my Western PA District team on this mission trip to Swaziland, I instantly thought of as many excuses not to as possible: I can't afford it, I don't like the heat, I don't want to be away from my family, they probably couldn't use me, etc…
The Lord continued to do a work on my heart about being a part of this opportunity and I volunteered to be available to go on the trip a few months ago. I still can't afford it, I'm not going to love the heat, I'm definitely going to miss my family, and I'm still unsure exactly how I will be best used on the trip. Funny how none of those things change when I chose to be obedient.
Excuses and question-marks aside, I am still very excited to be joining our District Mission team next October for a 2-week mission trip to Swaziland.
While we are there, we will be providing a Pastor's Conference plus doing work at the college and visiting local churches and outreach points.

The Pastor's Conference is a fantastic ministry of Emmanuel Wesleyan Bible College there in Swaziland. I am absolutely excited to be a part of leading a conference that offers to train local African pastors to live out the Great Commission in their villages, surrounding villages and the world!
The trip will cost me more than $3,000. I am asking my friends, family and stevansheets.com readers to consider supporting me in this endeavor. I will have more details of the trip as they're made available and will (of course) be documenting the trip via my blog to keep friends and supporters apprised to our progress!
Would you consider supporting me with prayer and/or financially for this trip?
If you would like to contribute towards this trip you can do so online and easily via the PayPal donation button below. If you'd rather send me a donation via mail please send to my attention: STEVAN SHEETS c/o Shippensburg First Wesleyan Church | 593 Walnut Bottom Rd | Shippensburg, PA 17257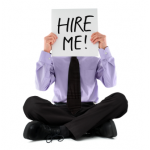 As a part of personal fundraising for this trip, any design-related work I am able to do between now and October will help pay for this trip. If you need a logo, business card, t-shirt design, print-project or other similar design-related project you think I might be able to help with, please let me know! Here is a sampling of some of the pieces I have worked on in the past. You can contact me via email: navets [at] gmail.com to begin that conversation! I would LOVE to help you in return for an investment in this trip to Swaziland!
I will be updating my thermometer image above as I continue to seek financial support. Thank you for your prayerful consideration!