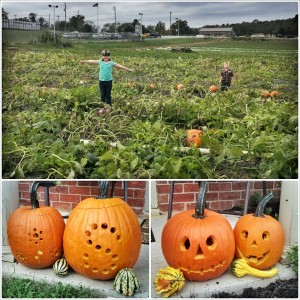 We had such fun at the Maplewood pumpkin patch this past Saturday! I'm so glad I brought the GoPro along to capture some of the adventure from Ella's and Ezra's perspective.
Maplewood has a deal that you can pay $8 for everything you (as in: one person) can carry out of their pumpkin patch. I was up to the challenge and managed to carry our three largest pumpkins out on my own. We think we definitely saved some money because the other option was to use a cart and pay 39-cents per pound of cart-carried pumpkins!
This was our first pumpkin-picking adventure at Maplewood, but we're already talking about going back again next year!

Embedded video – if you can't see it, click here.