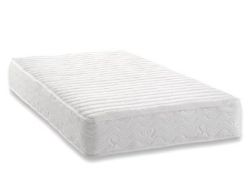 We recently bought bunk beds for Ezra's room. The available mattress at K-Mart was little more than a couple-thicknesses of carpet padding. It was disgusting. We priced mattresses in town and out of town and also on Amazon.com.
Yes, Amazon. Crazy! We bought one after reading several positive reviews and when it arrived we were blown away at its quality and comfort! Just this week we bought a second-one for the top-bunk of the bunk beds!
This time I had Jess shoot a video of me opening the vacuum-sealed mattress because it is SO COOL!