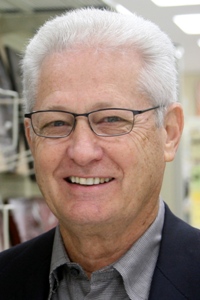 David Green – the CEO of Hobby Lobby was inducted into Indiana Wesleyan University's "Society of World Changers" and he spoke at the University convocation on April 3, 2013.
In his speech, Green highlights the influence of his parents, his mentors, and his loving wife Barbara (52 years married).
Hobby Lobby started in 1970 when David Green borrowed $600 to start making picture frames in his garage.
Some tweets from the convocation from those present:
David Green, demonstrated to us today that even in today's world you can still make a difference and it only takes faith.

— Nick Archibald (@NickDArchibald) April 3, 2013
David Green: The only CEO I've ever seen blatantly stand up against Obamacare. And he just reaffirmed it in front of over 3,000 people. Woo!

— Nick Clay (@NickClay) April 3, 2013
If my future husband talks about me like David Green talks about his wife after 52 years of marriage, ill be happy.

— Amanda Kay Howard (@Mandakay15) April 3, 2013
"When we give, God has so many things in store for us that are better than a Cadillac in the front garage." -David Green #WorldChangers

— Evan Doyle (@evdoyle) April 3, 2013
"We've got a battle to fight and it may take years, but we feel like in the end we will win." -Dr. David Green twitter.com/iwusojourn/sta…

— The Sojourn (@iwusojourn) April 3, 2013
The entire speech is worth watching:

(if you can't see the embedded video, please click here)