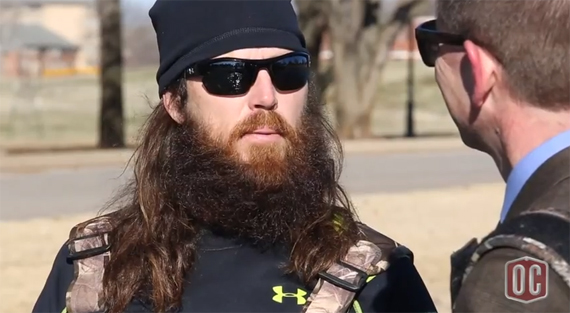 Famous Robertson brother, Jase Robertson is interviewed by Oklahoma Christian University president, John deSteiguer.
In the interview, Jase talks about God, family, ducks, and much more! Jase visited Oklahoma Christian with his wife, Missy, and their three children … and spoke to a standing-room-only crowd of more than 2,500 people at OC's Chapel service.

Duck Dynasty is the most-watched program in A&E's history. The premiere of Duck Dynasty's third season was the No. 1 cable show of the week.

If you can't see the video, click here.