I'm truly thankful for my top-notch and talented friends. Scott Troyer is one of those friends. I have attempted to brag on Scott in an attempt to win his favor and one day have him write a song about me. (that sentence is only partially true)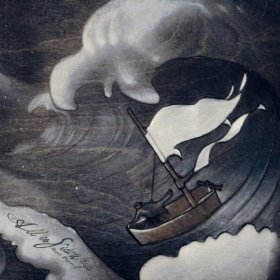 Scott recently released his new album, "All is Sideways" that I have been listening to almost nonstop since it arrived in the mail a couple weeks before I left for Africa last month.
I have been wanting to promote this album as much as possible as a friend to Scott AND because I truly believe this is an incredible album that needs to be heard outside of the circle of people I know and who would be willing to listen to it because I ask them to.
So I'm giving a copy of the album away. It's an MP3 version from Amazon.com and it could be yours.
Follow the directions below and enter as many times as you can this week. Punchtab will help me randomly select a winner from all the entries (you can enter multiple times) and I will contact the winner personally after the contest ends. Entries into the contest are available in a variety of ways that promote this contest AND help Scott's music receive some extra attention, too! By entering the contest you're helping me spread the news about this great album and the talent behind it!
Thanks for helping me spread the word about my friend Scott and this contest!