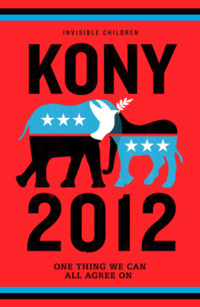 A brand-new follow-up video from the creators of the KONY 2012 video and campaign released a couple days ago.
This video is a half-hour long, but definitely worth watching.
The behind-the-scenes look at what happened in the wake of their initial KONY 2012 video is revealing and honest.
If you think you knew the story behind the KONY 2012 campaign and got your information simply by watching the nightly news, this will help give a new perspective of the days surrounding some of what took place, especially in the life of Jason Russell (the Creative Director of Invisible Children) and Invisible Children as a whole.
I appreciate the honest, behind-the-veil look at the events that took place and the way in which Invisible Children is unrelenting in their pursuit to see Joseph Kony brought to justice.

Or, watch movie here.