This coming Sunday my message topic is "criticism".
How fitting that today, randomly, someone (who probably doesn't like Chick-Fil-A, either) decided to send me this lovely message on Twitter.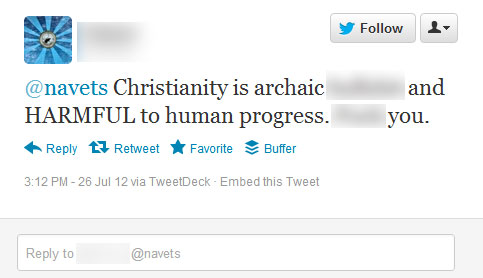 1 Thessalonians 2:4 (NIV)
…we speak as those approved by God to be entrusted with the gospel. We are not trying to please people but God, who tests our hearts.