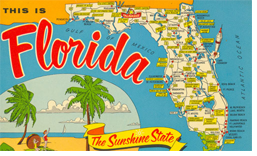 We're heading to the beach in Florida in just a few days. There are MANY things I need to accomplish here in Shippensburg before then but I can't help but also looking forward to some of what we'll be experiencing while away on our family vacation on the Atlantic Ocean.
Some of the things I'm looking forward to while we're away:
What am I missing? This is our family's first true-vacation and it's the first time since I was in High School that I've spent longer than a day or two at the beach… What would you say are the must-do's while vacationing as a family at the beach near Daytona Beach? We would welcome your input!