When I returned from Wesleyan General Conference where my computer was in-use for almost every waking hour as I did my best to live-blog each session as well as report with The Techology Show team on the events as they happened, my poor little 3+ year old laptop was showing me signs that it won't be with me very much longer. It has been a great daily-use machine, but has never had enough 'umph' (yep, that's a technical term) to get me through some of what I've tried to do with video editing, image manipulation, and graphic design.
As has been my tradition when getting a new computer, I am posting my current computer's specs and my upgrade specs here on stevansheets.com for archiving purposes – so that one day my children will literally laugh-out-loud when they read the account of how archaic a laptop I was using in the "old days".
The new computer IS, in fact, a Dell. I did, for a few hours, war over whether to take the bite out of an Apple and go to the 'dark side', but in my late-night homework-ing I realized again that at the price-difference I just couldn't make the leap. I've been VERY pleased with my Dells in the past – especially the three laptops in a row that I've worked on since 2006.
A quick-look at the history of laptops in my life: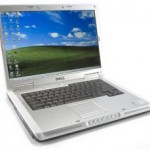 November '06 – Dell Inspiron E1505
Specs:
Intel Core 2 Duo processor T7200 (4MB Cache/2.00GHz/667MHz FSB)
15.4 inch UltraSharp Wide Screen WXGA+ Display with TrueLife
2GB Shared Dual Channel DDR2 SDRAM at 533MHZ, 2 DIMM
256MB ATI MOBILITY RADEON X1400 HyperMemory
120GB 5400rpm SATA Hard Drive
8X CD/DVD Burner
Windows XP Professional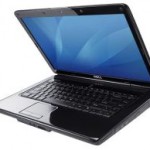 May '09 – Dell Inspiron 15
Specs:
Intel Core 2 Duo P8700 (2.53GHz/1066Mhz FSB/3MB cache)
4GB Shared Dual Channel DDR2 at 800MHz
15.6 inch WLED Display (1366×768)
256MB ATI Mobility Radeon HD4330
500GB SATA Hard Drive (5400RPM)
Windows Vista Home Premium Edition SP1 32 Bit
Intel WiFi Link 5100 802.11 Wireless-N Mini Card
8X CD / DVD Burner (Dual Layer DVD+/-R Drive)
Integrated 1.3 MP Webcam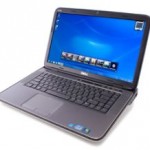 June '12 – Dell XPS 15
Specs:
Intel Core i7-2670QM 2.20 GHz
6GB,DDR3,2 DIMM
15.6HD TLF WLED LCD L50xX
NVIDIA GeForce GT 525M 1GB graphics with Optimus
750GB 7200 RPM SATA Hard Drive
Windows 7 Home Premium 64 bit Service Pack 1, English, No Media
8X Tray Load CD/DVD Burner (Dual Layer DVD+/-R Drive)
JBL 2.1 Speakers with Waves Maxx Audio 3
Intel Centrino Advanced-N 6230 and Bluetooth 3.0