As soon as Jess informed me this morning that there was a fresh layer of snow on the ground, I knew what I would be doing as soon as I arrived at the church parking lot in my rear-wheel-drive Ford Ranger pickup.
DONUTS.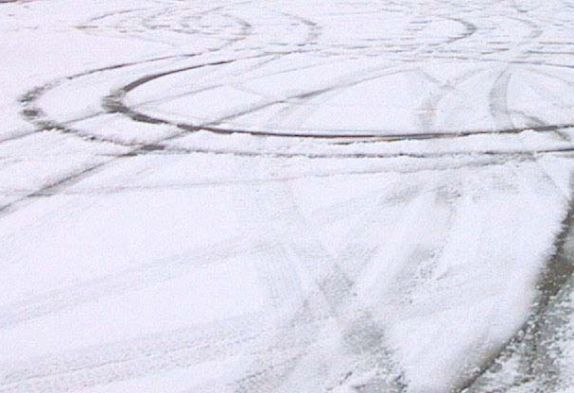 I had my fun for a minute or two, parked, unlocked the church doors, and then got settled into my office. I noticed I had a voicemail, too:
=http://www.stevansheets.com/wp-content/uploads/2012/01/20120103_voicemail.mp3|titles=voicemail
I laughed and laughed. And then I called Tom back and he thanked me for the morning's entertainment as he and his wife sipped coffee watching me in the parking lot!