UPDATE [2011.10.04]: The winner of the FREE Nevertheless Clothing t-shirt contest is S. Grant! Congratulations, thanks everyone for entering!

---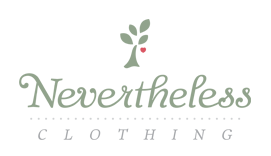 Two of my friends, Todd & Cahla Downs, who used to work with me in one of my youth ministry positions have recently launched a brand new venture called "
Nevertheless Clothing
". The purpose? I think they say it best (from their
about
page)…
God gave us creativity, compassion, humor, and a sense of style. Our mission is to use these gifts to bring hope to a seemingly faithless culture. We combine quality products, clean design, with encouraging themes to show love and inspire others. Wear your heart, share your heart, and let love live.
Todd works full time as a graphic designer and Cahla is quite the fashionista – their combined talents and love for the Lord has birthed Nevertheless Clothing and I am so excited for them.
I had a chance to chat with Todd the other evening and got the inside scoop on the business, the desire to give back and permission to give away a shirt here on my blog!
Nevertheless Clothing's desire to give back in a creative way is what, I think, helps them stand out from the rest of similar startups. Their first "give back" opportunity is something their calling "HANDS 4 HAITI" in which they are using the proceeds from the sale of their first 75-shirts to pay for Todd and his best friend Colin to work in Haiti for a week with a local mission organization ministering to Haitian children! Watch their promo video for a bit more on "HANDS 4 HAITI":

I'm excited about what Nevertheless Clothing is doing and I want to help them however I can, so I'm featuring this FREE SHIRT GIVEAWAY here on my blog to help drum up some buzz about their company!
Nevertheless Clothing is offering 1 (one) FREE Shirt from their current line to be given away here on stevansheets.com. The winner will be selected randomly from all entries received by Monday, October 3rd. I will contact the winner via email and we'll send them the shirt of their choice in the size of their choice from the Nevertheless Clothing store completely FREE!
Shirts currently available from Nevertheless Clothing: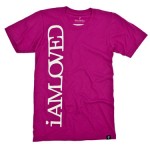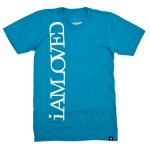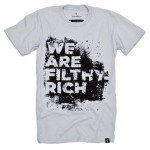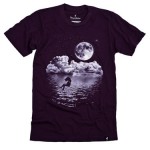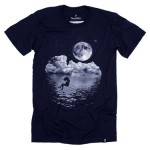 HOW TO ENTER THIS GIVEAWAY: (the more ways you enter, the more chances you have to win!)
Simply comment on this blog post letting me know which shirt is your favorite.
Visit Nevertheless Clothing's Facebook page and 'LIKE' it and write the following on their page wall: "I am walking proof of true love. I want to share it with the world." (only entries that 'like' the page AND post the statement on the wall are able to be counted)
Tweet the following statement being sure to include the link and hashtag: You are walking proof of true love. Share that love with the world. – http://bit.ly/nclothing #nvrthlss
---
That's it! Three ways to enter. Do one or all three before Monday, October 3rd at 8PM EST for a chance to win a FREE shirt from
Nevertheless Clothing
and help us get the word out about this great new clothing company with a passion to share true love with the world!