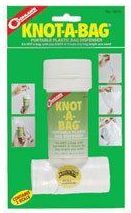 Yesterday we visited one of my favorite outdoor stores, Gander Mountain on my day off. Outside they had a "bargain bin" and I picked up a three pack refill of something called, "Knot-A-Bag". I'd never heard of it before, but it was only $1 and after reading the package I thought I could come up with something that would make this $1 purchase well worth it.
When Ella came home from school and Jess was working on dinner, I grabbed one of the refills and ran outside with both Ella and Ezra to try my hand at creating the biggest balloon any of us had ever seen. I unraveled about half of the refill and tied one end and then Ella helped me fill it by running around with the end open – I filled the rest with a few huffs that got me lightheaded, tied off the other end and voila we had a 15-foot balloon! I did the same with the other half and after Ezra punctured it, was even able to make two smaller ones, ripping out the portion that had holes and re-tying!
Here are some photos of the kids playing with their 33-cent balloons! (we still have TWO refills to this again – and I'm tempted to run back and see if Gander Mountain has any more left in their bargain bin!)

Full photoset of our balloon-flying adventure is here.
Want to try it for yourself? You can pick up a similar-style refill kit on Amazon for just $5.