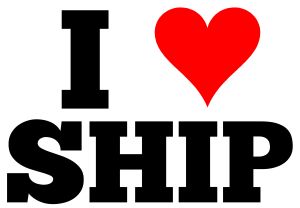 I had a great conversation with a couple of ladies from our church this morning. We were brainstorming our upcoming Halloween alternative event and a few other things and I was explaining to them my response to the sometimes-asked question, "How does this type of event benefit our church?" Before I could even put into precise words my completed thought on how I will respond that question, one of them helped me along by referring to something that she had recently read that pitted the two ideas of "service" and "sale" against one another. It was exactly what I was talking about.
Our upcoming iLOVESHIP Halloween Alternative (Trunk-or-Treat) is all about SERVICE and not about the "SALE". It will take hard work, volunteers, money, and the ever-dwindling commodity of time from numerous people. There will not be a pay-off afterwards (except maybe some leftover candy and hot chocolate..) By setting up our event in a parking lot of an area business, we're not looking to bring a lot of attention to our church, we're not looking to increase our attendance, it's not a fundraiser. What it is is an opportunity to serve families in our community with a safe alternative to trick or treating. I can't wait!
I don't want to EVER be found guilty of "selling" Christianity. May it be said of me and any ministry I am a part of that we are 'guilty' of serving our community in Jesus' name!
I am so thankful to be a part of a fellowship of Believers who are of like-mind and of one accord! (insert lame Christian-joke about a Honda here)
I am excited to continue dream up ways that the Shippensburg First Wesleyan Church can continue to LOVE GOD and LOVE PEOPLE without thinking, "what's in it for us?"
What does your church do to serve your community without an earthly dividend? What about your family or you personally? I'd love to hear your responses – leave a comment!