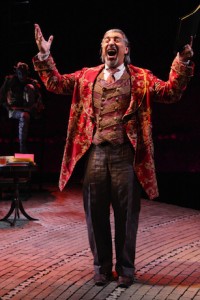 Wow. I had no idea until today…
My favorite CS Lewis book, "The Screwtape Letters" has been written as a screenplay and is being performed by the Fellowship of Performing Arts in various cities across the country!
From the website:
THE SCREWTAPE LETTERS is a smart, provocative and wickedly funny theatrical adaptation of the C.S. Lewis novel about spiritual warfare from a demon's point of view.

It was a hit in NYC where it played 309 performances at the Westside Theatre in 2010. Prior to that, The Chicago Tribune described THE SCREWTAPE LETTERS as the "most successful show in the history of Chicago's Mercury Theatre." It, also, had two engagements at The Shakespeare Theatre in Washington, D.C. where it played for ten sold-out weeks.

In 2011 THE SCREWTAPE LETTERS is touring major performing arts venues in cities thorughout the United States including Los Angeles, Houston, Dallas & Atlanta.
Here's a preview of the play:

I love the mission statement from the "Fellowship of Performing Arts": To produce theatre from a Christian worldview that engages a diverse audience.
I would LOVE the opportunity to enjoy this performance! Have any of my readers seen it or know anyone who has?