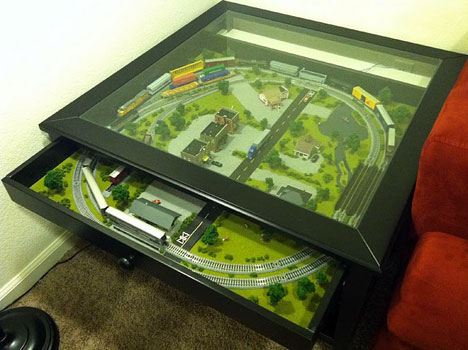 Talk about creative… If I were a train-buff something like this would probably instantly go on my to-do list. Maybe my son Ezra will continue to love trains and this could be something I build
with
him one day!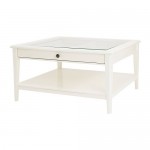 Looks like this guy used an IKEA LIATORP Coffee table ($279 retail) and an N-Scale train set (found one on Amazon for about $50)
Can you imagine how great of a conversation-piece this would be in your living room, rec-room, or even church-office?! I love it.
More information about "Coffeetableville" here.