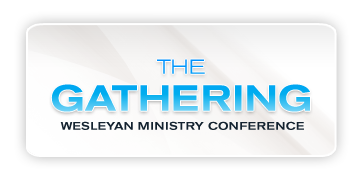 I am posting this blog from the Indianapolis International Airport where in just a few minutes Jessica and I will be boarding our flight that will eventually take us to Jacksonville, FL this afternoon where we will be participating in The Gathering conference.
This is the second-ever "Gathering" and will include some 2,000 Wesleyan pastors and spouses from across the country! We are very much looking forward to the time of spiritual feeding and renewal!
I have the honor of participating in tech-ways with the "emUrgency" pre-conference that begins tomorrow morning. We're live-streaming that event at iamformed.com
Jess has been asked to help with registration tomorrow, so if you're coming to The Gathering, look for her smiling face at the registration table!
The event features worship leading by Paul Baloche and a few of our speakers include Mark Batterson, Michael Smalley, Brenda Salter McNeil, Dr. Wayne Schmidt, and Rev. Keith Loy. The event is being emceed by Pastor Benji Kelley, too!
It has been QUITE the trip for us to be a part of this trip and we know God is going to do GREAT things!