Today was a fantastic Sunday at Shippensburg First Wesleyan. I started a new DVD-based curriculum in my Sunday School class this morning that will run for the next 6-weeks and focus on educating Christians on some of the cults and religions in our society.
I also preached a message entitled, "No More Excuses" based on the interaction between God and Moses in Exodus 4. One of my visual-illustrations was this terrific Nike commercial featuring Matt Scott, a professional wheelchair basketball player.
Sermon audio is here if you're interested.
It was also quite overwhelming to recognize the Veterans within our small congregation. I counted at least 8 this morning that served in our Nation's Armed Force branches.
I left this morning with a renewed excitement for what is happening at First Wesleyan! The Holy Spirit was so evident this morning as we worshiped together and I was humbled again as I walked out of the church at what the Lord has trusted me with in shepherding this congregation.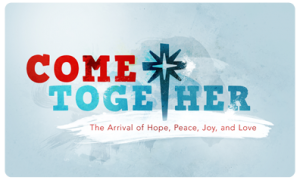 This morning we also announced our 4-week Christmas series that we will be launching starting November 28th. It's called Come Together. I'm looking forward to the Christmas-season and sharing the holiday with our Shippensburg First Wesleyan family! I have a brainstorming-session/meeting with a couple of our creative-ladies from the church tomorrow morning to brainstorm how we can possibly transform our church sanctuary into something unique and Christmassy. I can't wait!